Editorial
Special Issue on Womanism & Culture
Abstract
Editorial: Special Issue on Womanism & Culture
Downloads
Download data is not yet available.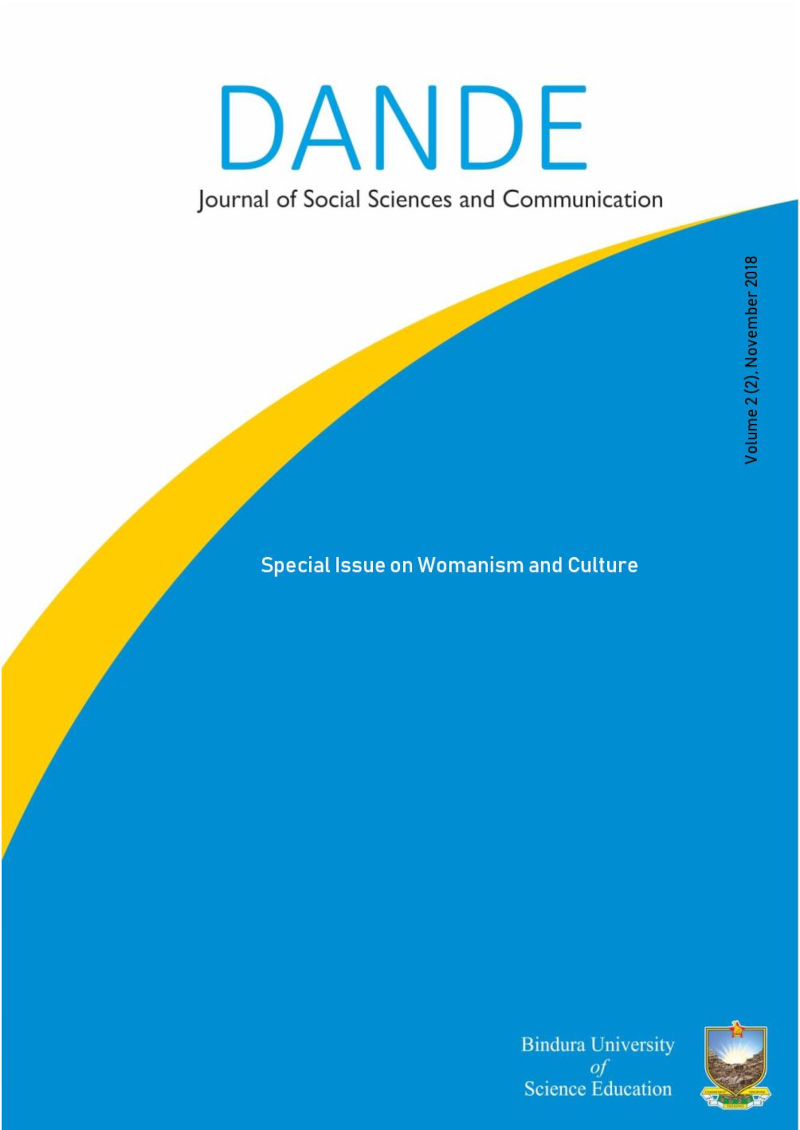 How to Cite
Saidi, U., & Pfukwa, C. (2021). Editorial: Special Issue on Womanism & Culture. DANDE Journal of Social Sciences and Communication, 2(2). https://doi.org/10.15641/dande.v2i2.44
License
Copyright: Copyright for all published articles belongs to the respective author(s).

All articles are published under a Creative Commons Attribution Licence (CC BY 4.0); readers are welcome to reproduce, share and adapt the content without permission provided the source is attributed.