Re-thinking the feminist agenda in selected female authored Zimbabwean literature
Keywords:
Agency, African feminism, womanhood, feminist, gender violence, oppression, survival
Abstract
This article investigates the feminist agenda in female authored Zimbabwean literature, with emphasis on the novel. It focuses largely on Virginia Phiri's Destiny and Highway Queen as well as Violet Masilo's The African Tea Cosy. The paper argues that Zimbabwean female authorship is flavoured with precepts of African feminism(s) in its representations of African women's agency in gender adversities. Framed within African feminism, women's agency derives from and gives meaning to an inescapable African-ness that needs to be accepted in the fight for emancipation. In light of this, the study analyses Zimbabwean women writers' literary contributions to discourses on gender based violence and it explores how female characters have embraced the concept of agency to recreate their identities and to introduce a new gender ethos in the context of lives that are often shaped by severe restrictions and oppression. Although largely women focused, the African feminist text is concerned about the survival of both men and women.
Downloads
Download data is not yet available.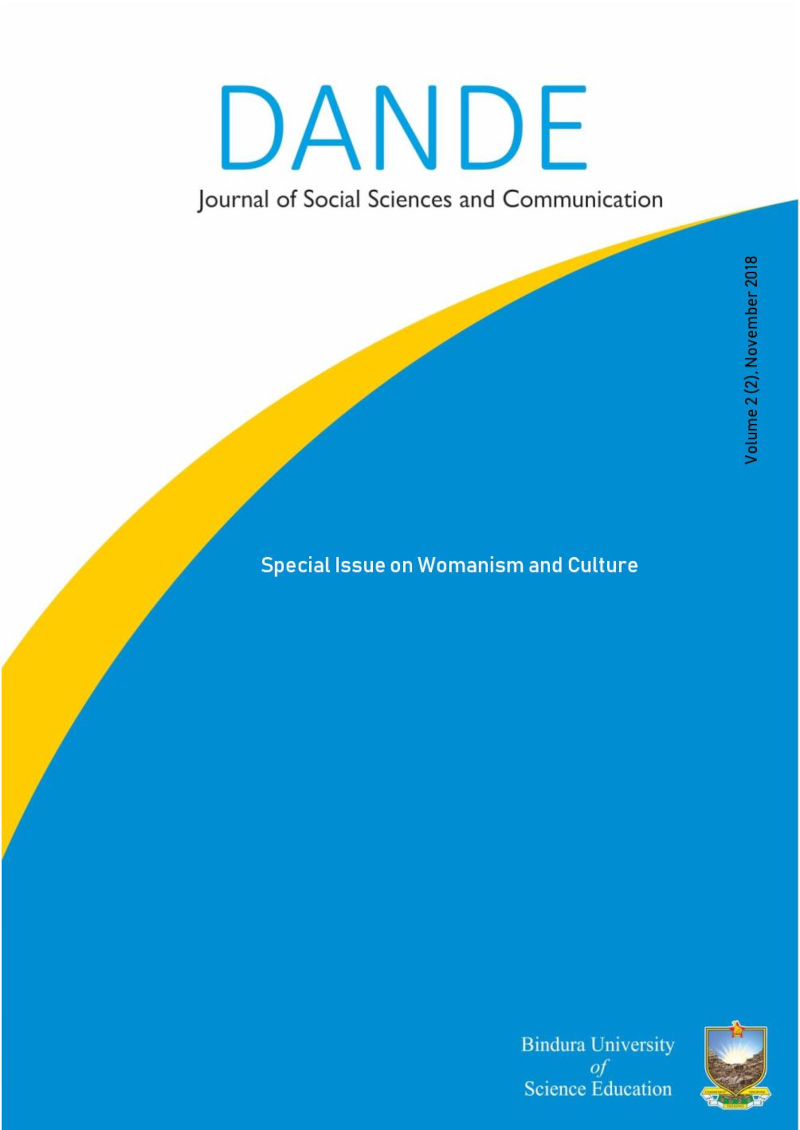 How to Cite
Naidoo, S. (2021). Re-thinking the feminist agenda in selected female authored Zimbabwean literature. DANDE Journal of Social Sciences and Communication, 2(2). https://doi.org/10.15641/dande.v2i2.51
License
Copyright: Copyright for all published articles belongs to the respective author(s).

All articles are published under a Creative Commons Attribution Licence (CC BY 4.0); readers are welcome to reproduce, share and adapt the content without permission provided the source is attributed.