Women and National Reconciliation
Resolving the legacies of violence in post-colonial Zimbabwe
Keywords:
Reconciliation, women, violence, nation-building, transformation, justice
Abstract
Women and their experiences are essential to the spirituality and ministry of reconciliation. The seemingly endless domination of women by men has forced them to think about alternatives and create communities of reconciliation outside of the usual paths of power and domination. Women exude the power to go beyond the hurts, the violence, rape and humiliation to build a nation and transform societies against a country's endemic culture of violence. The article explores the culture of violence in post-independent Zimbabwe and the role that women can play in creating communities of reconciliation. It is argued that in most crisis or conflict situations, women remain behind to pick up the pieces in the wake of the tornado of violence. Women can thus help communities move forward from the trap of trauma and experience the resurrection. As mothers, women offer a way of reincorporating wrongdoers and deviants back into their communities through nation building processes. This article maps a way forward for national healing and reconciliation and argues that women when empowered will play an integral part in championing the cause of good citizenry, unity and justice.
Downloads
Download data is not yet available.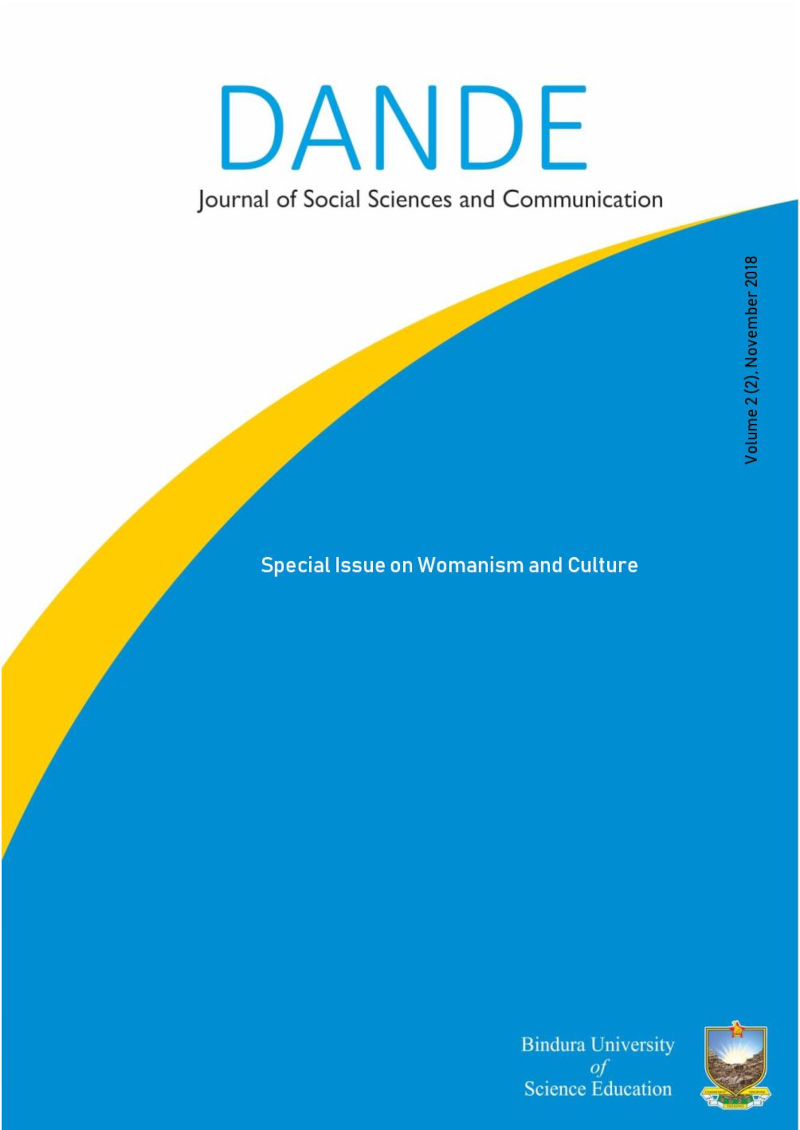 How to Cite
Moyo, M. (2021). Women and National Reconciliation: Resolving the legacies of violence in post-colonial Zimbabwe. DANDE Journal of Social Sciences and Communication, 2(2). https://doi.org/10.15641/dande.v2i2.49
License
Copyright: Copyright for all published articles belongs to the respective author(s).

All articles are published under a Creative Commons Attribution Licence (CC BY 4.0); readers are welcome to reproduce, share and adapt the content without permission provided the source is attributed.